Diving Koh Samui with Accommodation!
Diving on Koh Samui — Accommodation included in the price for PADI Courses & Two-Day Diving tours!
All PADI Diving Courses on Koh Samui island and 2-day dive tours from Koh Samui include accommodation on Koh Tao island:
— Bungalow or room in resort
— 2 single beds or one double bed
— Toilet and hot water shower
— Fan or Air conditioner
— Fridge
— Free WiFi
Accommodation is close to an excellent sandy beach with a coral reef. If you need an air conditioning, the surcharge can be from 300 baht per night. If required, we can arrange accommodation in the rooms or bungalow with 3 or 4 beds. The surcharge varies from 300 to 800 baht per night. Most of the time our guests stay at the following hotels:
 Standard Accommodation - Beach Side Resort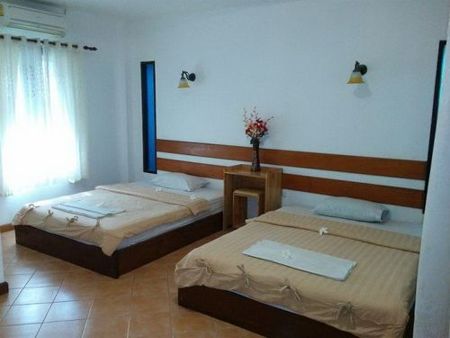 — Bungalow or room
— 2 single beds or one double bed
— Toilet and hot water shower
— Fan
— Fridge
— Free WIFI
AC Bungalow Accommodation - Koh Tao Thani Resort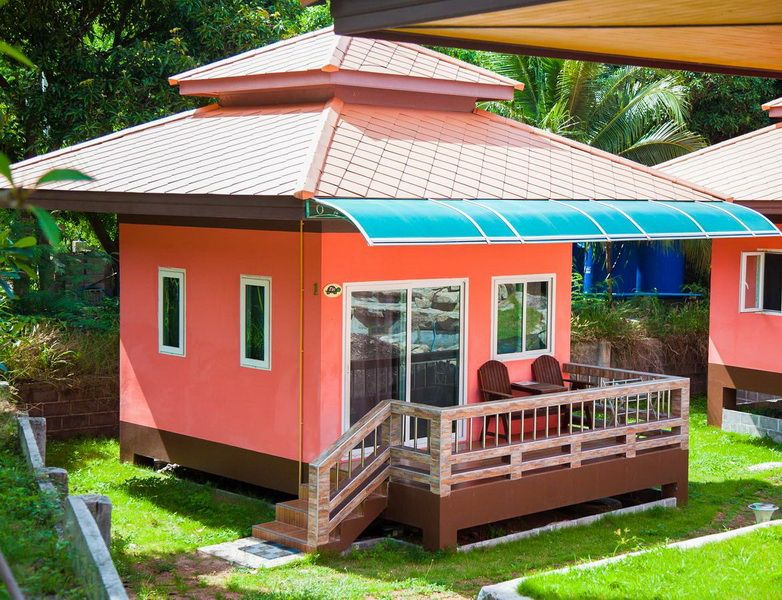 Koh Tao Thani is located just 400 meters from the main pier, in a quiet garden behind buildings on the main street. Many restaurants and shops are available around. Mae Haad beach is only three minutes away.
Great choice to stay in a quiet place surrounded by tropical garden. New comfortable bungalows come with air conditioning, a flat-screen TV with satellite channels, a fridge, an electric teapot, a shower, free toiletries and a closet. Rooms come with a private bathroom, and selected rooms here will provide you with a balcony. At the resort, every room comes with a seating area.
—  Bungalow with AC
— 2 single beds or one double bed
— Toilet and hot water shower
— TV
— Fridge
— Free WIFI