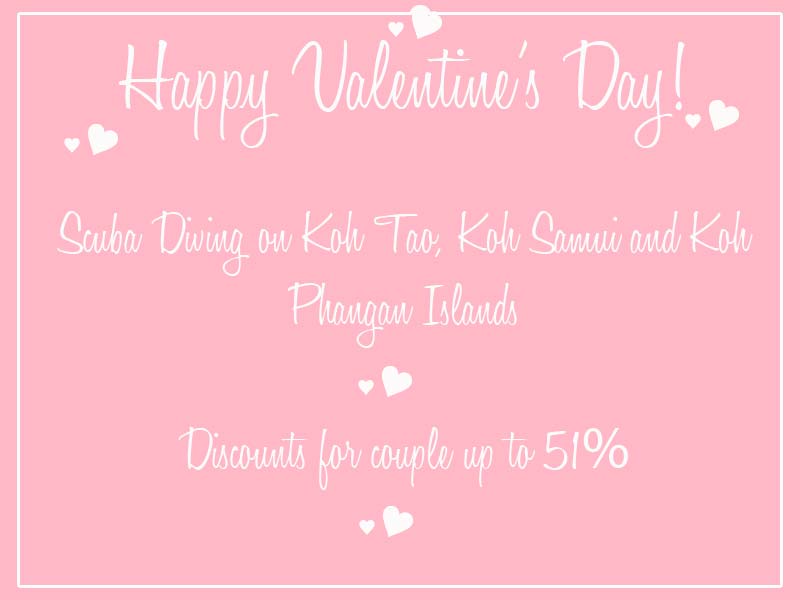 Special Discounts for Couples on Diving tours and Diving Courses in Koh Tao, Samui and Koh Phangan at PADI Diving Center "Scuba Birds"
Get a Gift Certificate for your soulmate without prepayment or deposit and take advantage of our special discounts for lovers until February 28, 2021. Do you ever think about getting your PADI Diver certification? Do you want to try diving but don't have enough time? Are you planning to dive on Koh Tao but it doesn't work out?
You have a great opportunity to fulfill your wishes with your soulmate, taking advantage of unique discounts on PADI diving courses and programs at "Scuba Birds" Diving Center. Book your diving Now and get a Gift Certificate without prepayment or deposit. Take advantage of our special discounts until the end of February 2021.
For More Details +66814160075
How does it work?
Happy Valentine's Day Diving Thailand | Discounts for couples up to 51%