Diving Koh Tao - COVID-19 special discount up to 38%
Due to Covid-19 pandemic, the "Scuba Birds" PADI 5-star IDC Dive Center on Koh Tao offers special prices for 2020-2022. Book diving now and get up to 38% discount on PADI Courses and diving programs. No deposit and prepayment required!
Diving  Koh Tao, discount up to 38% - More info >>

Diving Koh Tao - Scuba Diving and PADI Courses on Koh Tao Island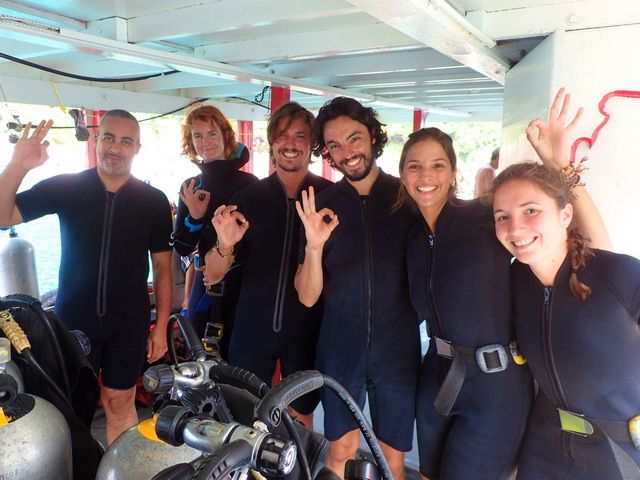 Scuba Diving on Koh Tao Island - PADI 5-Star IDC Dive Center "Scuba Birds"
Diving on Koh Tao Island with PADI 5-Star IDC Diving Center "Scuba Birds" - dive tours for beginners and certified divers, fun dive packages, PADI courses and programs, Tech dives, Instructor Development Courses, etc.


Koh Tao island is the #1 diving destination in Thailand. On such a small island, 21 square kilometers only, there are more than 140 diving centers, thousands of people are taking diving courses and programs.
"Scuba Birds" diving center has the highest PADI rating on Koh Tao - PADI 5 Star IDC Diving Center.
Why is diving on Koh Tao so popular?
The lowest prices for Scuba Diving & Diving Courses in Thailand are on Koh Tao Island
If you compare prices for diving programs and diving courses with other places in Thailand, the cost of diving on Koh Tao is the cheapest in Thailand.
Diversity of dive sites on Koh Tao
There are more than 30 dive spots around Koh Tao, including 3 Shipwrecks. You will not find such a variety of diving sites anywhere else in Thailand.
Depths from 3 to 50 meters allow you to learn diving from beginner courses to technical diving courses.
The simplest and most convenient logistics for diving is Koh Tao
The diving sites of Koh Tao are very close to the island and the journey takes an average of 20-30 minutes. So diving won't take up much of your time and you will have plenty of time to relax on the beach and explore the island. Also, the proximity of dive sites allows you to make several diving trips per day, including night dives.
The magnificent nature of Koh Tao
Koh Tao is called the "Pearl of Thailand". For several years in a row, the island has been in the TOP 10 most beautiful islands in the world according to the largest travel portal TripAdvisor.
Excellent climate of Koh Tao island
More than 300 sunny days a year and a short rainy season lasts just one month, from mid-November to mid-December, compared to Phuket, where the rainy season lasts almost six months, from May to November.


PADI Scuba Diving Courses & Diving packages on Koh Tao Island
PADI Courses with accommodation - 20 options in 3 different Resorts >>

"SCUBA BIRDS" REVIEWS
Short video reviews
60 sec., 4 reviews and 5 satisfied customers
More Reviews & Video on Youtube
TripAdvisor Reviews
Great team, great location, great price
Incredible experience facilitated by a friendly and very knowledgeable team. I completed my PADI Open Water in 3 days and enjoyed every minute. I had only snorkled a handful of times before... Read more
Great Diving School!
Did both my Open Water Course and Advanced Open Water Course in this school and it was great! The best price I found in the island, our instructor Kray was great as well. Overall lots of fun in great dive sites.Read more
Surreal
My partner and I learnt to scuba dive with Said. Despite my initial underwater anxiety, Said was sooo patient and reassuring, I likely would have quit the course had he not been so nice. It was the most surreal and amazing experience... Read more
❮
❯
Why "Scuba Birds" Dive Center?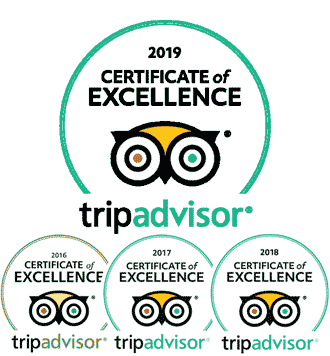 Scuba Birds Dive Center have 99% positive reviews on the TripAdvisor
Open since 2007
The highest PADI 5-star IDC Dive Center Rating
Own big and comfortable diving boat, compressor, first aid kit, emergency oxygen - all for your safety and comfort
All range of PADI Courses from beginner to PADI Instructor
Three locations: Koh Tao, Koh Samui, Koh Phangan
Small groups

Experienced PADI Instructors

Special discount for online booking
0% extra charge for PayPal payment
Professional and friendly PADI Instructors Team