PADI Discover Scuba Diving
Diving Koh Tao - COVID-19 special discount up to 38%
Due to Covid-19 pandemic, the "Scuba Birds" PADI 5-star IDC Dive Center on Koh Tao offers special prices for 2020-2022. Book diving now and get up to 38% discount on PADI Courses and diving programs. No deposit and prepayment required!
Diving  Koh Tao, discount up to 38% - More info >>

Koh Tao PADI Discover Scuba Diving - Try scuba diving on Koh Tao island!
Koh Tao PADI Discover Scuba Diving - Unforgettable Underwater Experience!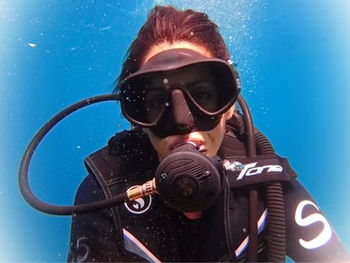 PADI Discover Scuba Diving in Koh Tao - This program is designed especially for beginners. It takes only half a day and meets all the international safety standards (ISO). Many divers started with PADI Discover Scuba Diving. This program will be interesting for those who want to discover the underwater world and try scuba diving. If you are thinking of taking diving courses, but have not decided yet, this program will allow you to give it a try and get an unforgettable experience. In addition, if upon completion of your Discover Scuba Diving experience, you decide to sign up for the PADI Open Water Diver or PADI Scuba Diver course, we will subtract the cost of this program from the cost of the course.
PADI Discover Scuba Diving program — Half Day Try Dive Experience!
Duration: 5 - 6 hours
Minimum age: 10 years
Max. depth: not more than 12 m. (39ft.)
Prerequisites: absence of any medical conditions (download medical statement here)
The cost of the program: 
Regular price: Two dives ฿3,500
Book now: ฿2,400
Discount: 31%
Underwater photos & video:฿1,000
The cost of the PADI Discover Scuba Diving includes:
- Rental of all Scuba Equipment
- Experienced and qualified PADI instructors
- Tea, coffee, water, fruits and snacks on the boat
- Two dives
In packages additionally:
- Underwater photo/video (Package includes an additional SD card with your underwater photos/short videos)
What will you learn during the PADI Discover Scuba Diving program?
Theoretical part
You will listen to a detailed briefing by your PADI Instructor during which you will get the basic knowledge related to the physics and physiology of diving and safety techniques. You will also become familiar with the equipment used during the dives and see the skills you will need to perform.
Practical part
You will have to complete 5 mandatory skills at a depth of no more than 1.5 meters under the guidance of your PADI Instructor. Once you complete the exercises, your instructor will give you an underwater tour.
When you rest up, you will make another dive with your instructor, to a depth of not more than 12 meters.
The duration of each dive will be approximately 45–55 minutes (excluding time required for skills practice).
Koh Tao PADI Discover Scuba Diving schedule

10-30 am — 12:30 pm: Meeting in Dive Center, paperwork, Discover Diving "How to" video.
12:30 pm — 1 pm: Departing for a diving day on our dive boat, briefing before the dive.
1 pm — 2 pm: First dive
2 pm — 3 pm: Rest on the dive boat, briefing before second dive
3 pm — 4 pm: Second dive
5:30 pm: Return to the pier on Koh Tao
PADI Discover Scuba Diving — detailed description
Continue your education in scuba diving
Upon completing the PADI Discover Scuba Diving program you will receive a certificate of recognition, which is not a full scuba diver certification.
If you would like to continue your education and get your PADI Scuba Diver or PADI Open Water Diver certificate, the Discover Scuba Diver experience can be credited towards your PADI Scuba Diver or PADI Open Water Diver courses (please, let us know in advance if you'd like to get a credit)
"SCUBA BIRDS" REVIEWS
Short video reviews
60 sec., 4 reviews and 5 satisfied customers
More Reviews & Video on Youtube
TripAdvisor Reviews
Great team, great location, great price
Incredible experience facilitated by a friendly and very knowledgeable team. I completed my PADI Open Water in 3 days and enjoyed every minute. I had only snorkled a handful of times before... Read more
Great Diving School!
Did both my Open Water Course and Advanced Open Water Course in this school and it was great! The best price I found in the island, our instructor Kray was great as well. Overall lots of fun in great dive sites.Read more
Surreal
My partner and I learnt to scuba dive with Said. Despite my initial underwater anxiety, Said was sooo patient and reassuring, I likely would have quit the course had he not been so nice. It was the most surreal and amazing experience... Read more
❮
❯
Why "Scuba Birds" Dive Center?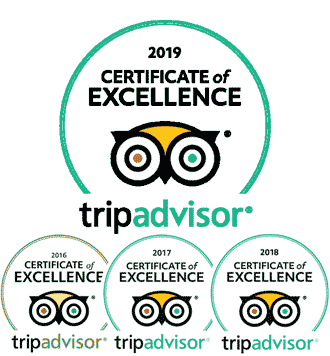 Scuba Birds Dive Center have 99% positive reviews on the TripAdvisor
TripAdvisorTravelers' Choice Award 2016-2020, 2023 (More than 600 reviews )
The highest PADI 5-star IDC Dive Center International Rating
Own big and comfortable diving boat, compressor, first aid kit, emergency oxygen - all for your safety and comfort
All range of PADI Courses from beginner to PADI Instructor
Small groups

Experienced PADI Instructors

Special discount for online booking
Professional and friendly PADI Instructors Team
Open since 2007