Diving in Koh Tao - "Sidemount diver", grate PADI Specialty.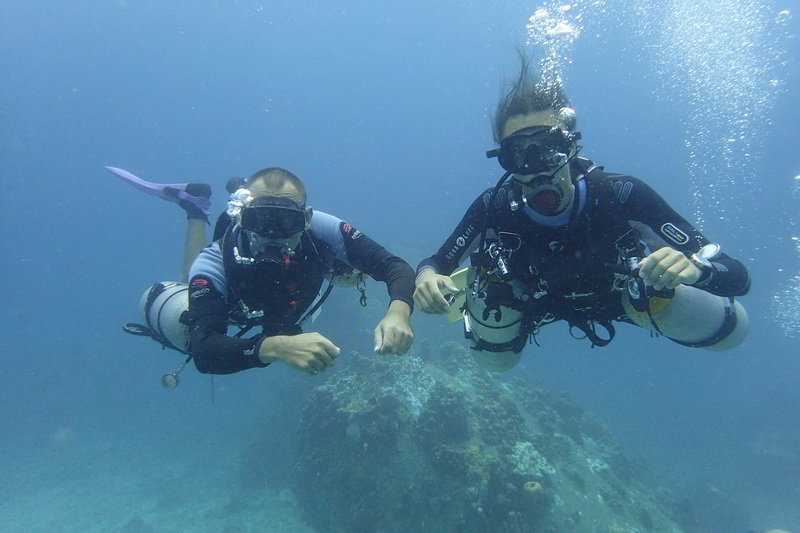 Maxim has just finished PADI Sidemount diving course in Scuba Birds dive center in Koh Tao. Why did he take it? There are few reasons:
If you want stay longer underwear.
If you want to have extra air supply.
If you want fell free when get in and get out after dive by removing your tank before exit.
This PADI Specialty Diving Course allows you to penetrate ship wrecks and may be used in cavern or cave diving.
Maxim has learned new skills with PADI dive instructor Said on the dive sites around Koh Tao Island.
If you are planning diving in Koh Tao — you might consider in participation in this course.
{joomplucat:13 limit=8|ordering=random}