Servicing of Scuba Birds Divecenter' diving equipment.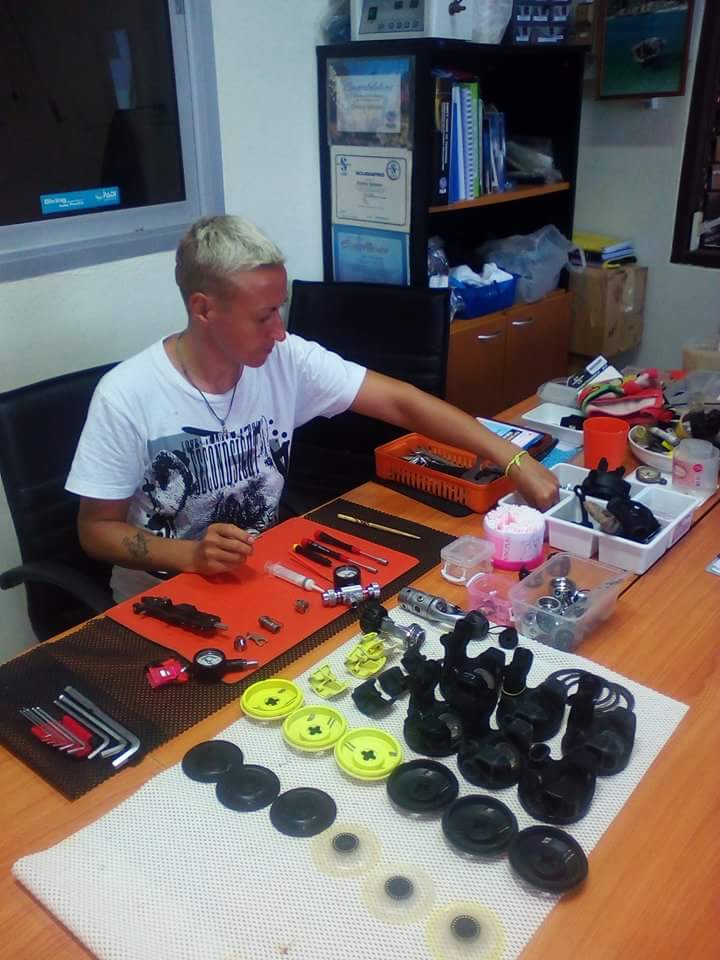 Since your Open Water Diver Course you know that it is vital to service your diving equipment regularly and in time.
In Scuba Birds we consider the safety as the first priority that's why we continually monitor our equipment: BCDs, wetsuits, fins, masks throughout the year and service our regulators every 3–4 months. Our scuba aluminum tanks are visually serviced once a year and hydrostatically tested every five years to Thailand Standards by highly trained specialists.
We do have two qualified in-house technicians Dmitriy, PADI Course Director, and Nelly, Instructor.
This time Nelly was in charge of full servicing of Dive Center regulators (both 1st and 2nd stages), which usually includes:
— disassembly,
— parts inspection,
— parts cleaning and degreasing,
— spare parts changing when necessary,
— lubrication,
— adjustment and set-up of primary second stage & octopus second stage.