The Earth Day with "Scuba Birds", Koh Tao 2016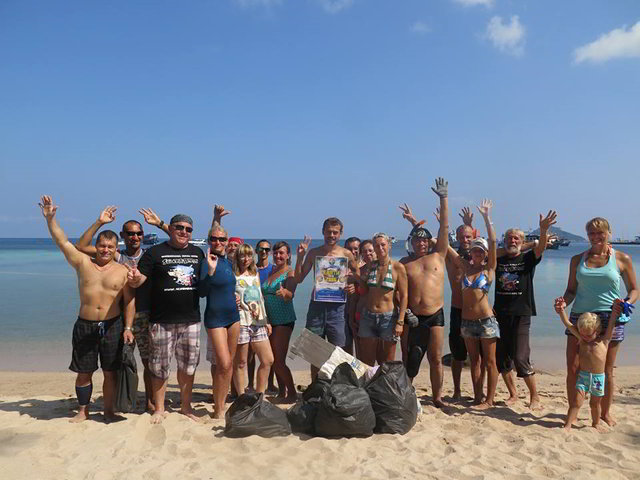 Celebrating The Earth Day with early morning beach clean up. It took us only half an hour to collect a lot of garbage. Such morning exercises — good for health and nature.
We'll continue underwater at Mango Bay!
Earth Day is an annual event, celebrated each year on the Vernal Equinox and on April 22, on which days events worldwide are held to demonstrate support for environmental protection. It was first celebrated in 1970 on both dates. The April 22 date is now coordinated globally by the Earth Day Network and celebrated in more than 193 countries each year. The Vernal Equinox Earth Day, sanctioned by the United Nations and celebrated around the world with the ringing of the Peace Bell at the United Nations Headquarters is now globally coordinated by The Earth Society Foundation and the Earth Flag Foundation.
{joomplucat:8 limit=10|columns=3}