What to do on Koh Tao when not diving?
Snorkeling.
If you are not ready to go diving but still want to see the wonders of the sea then blue shallow waters of Koh Tao' beautiful beaches are good place to start. You may be a lucky enough to swim with turtle or juvenile black-tip reef sharks as well as few different types of colorful reef fish. 
Kayaking.
Goes perfectly with snorkeling as you can stop whenever you want, with kayak you can get to some places not accessible by boat or by foot. The south of the island is best as there are a lot of interesting places to see all nearby, so you don't have to go too far.
Monitor the wind and wave conditions before to go out, make sure you take sunscreen and a lot of drinking water.

Rock Climbing.
Granite rocks are everywhere on Koh Tao, so there are some great rock climbing routes to improve your technical climbing skills. If you have never tried climbing before, take the Discover Rock Climbing half day experience.
Hiking.
There are plenty of hiking trails around the island such as Sairee — Tanote, Laem Thian — Mao Bay, Mae Haad — Sai Nuan — Chalok. It is recommended to do any hiking either in the early morning before it gets too hot, or later in the afternoon. While the tracks are generally safe, it is a good idea to take a mobile phone and a first aid kit with you just in case. And lots of water.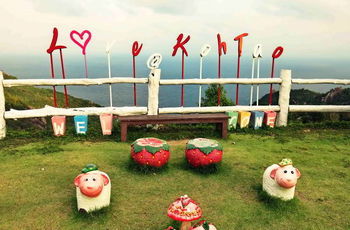 View Points.
Koh Tao has many viewpoints, some you can drive to, some others you can reach on your foot, most have bar or restaurant, so you can enjoy breathtaking view sipping fruit shake.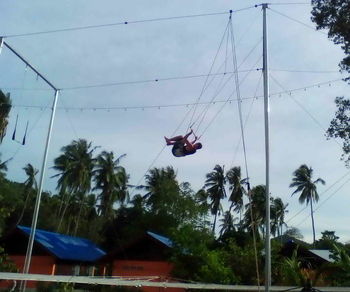 Flying Trapeze.
This is an absolutely unforgettable experience. You have to try it to believe it! Good Time Adventures offer beginners classes to advanced classes.
Yoga.
Yoga is practiced in a few locations on Koh Tao, and is an ideal way to learn to relax, find focus and tone the body. The three most popular yoga schools are Shambhala, Baan Talay, Ocean Sound. There are many styles of yoga and quite a few forms are available here.

SPA and Massage.
Koh Tao has lots to offer when it comes to beauty treatment of various kinds, from SPA, massage to pedicure, there are many available services to choose from.
Traditional Thai massage has been practiced and taught for centuries and it seems most Thais know at least a little of this ancient art. Also available oil massage, aromatherapy massage with pure essential oils, massage with aloe vera could be very helpful after sunbathing.
In the evening you can finally relax and enjoy your fresh seafood BBQ in one of the beach!